The Urban Nomad interviewed Michael Fuchs, owner of the eponymous gallery at the former jewish girls school in Berlin Mitte. He shares the story of his early beginnings in the 90s and reveals that he values simplicity and focus in an art world flooded with choice and information.
---

The Fall of the Berlin Wall, 1989
#1 What one piece of advise would you give your younger self?
Follow through on your conviction and don't mind timing! In life, just as in waiting for the right moment to kiss the girl, there is no right timing. Be confident about what you believe in and make it happen. This is the way I felt upon my arrival in Berlin, just after the Fall of the Wall. Nobody dared to open a gallery, but I did it anyway. The first three years were a painful experience. I barely survived, but then in 1992, the Aufschwung of the Berlin Arts Scene came and I was ready to grasp the opportunities. There is no magic train guard, shouting 'Next stop: Success'…
#2 what aura does berlin possess today?
Berlin's Bonus as a place of discovery is fading away. Well, it's not entirely Berlin's fault. It's becoming harder to compete with the international vibrant artistic melting pots such as Shanghai and New York. There's still action in Berlin, but one has to find one's own niche here. All in all, there are too many galleries and a lack of free artistic talent.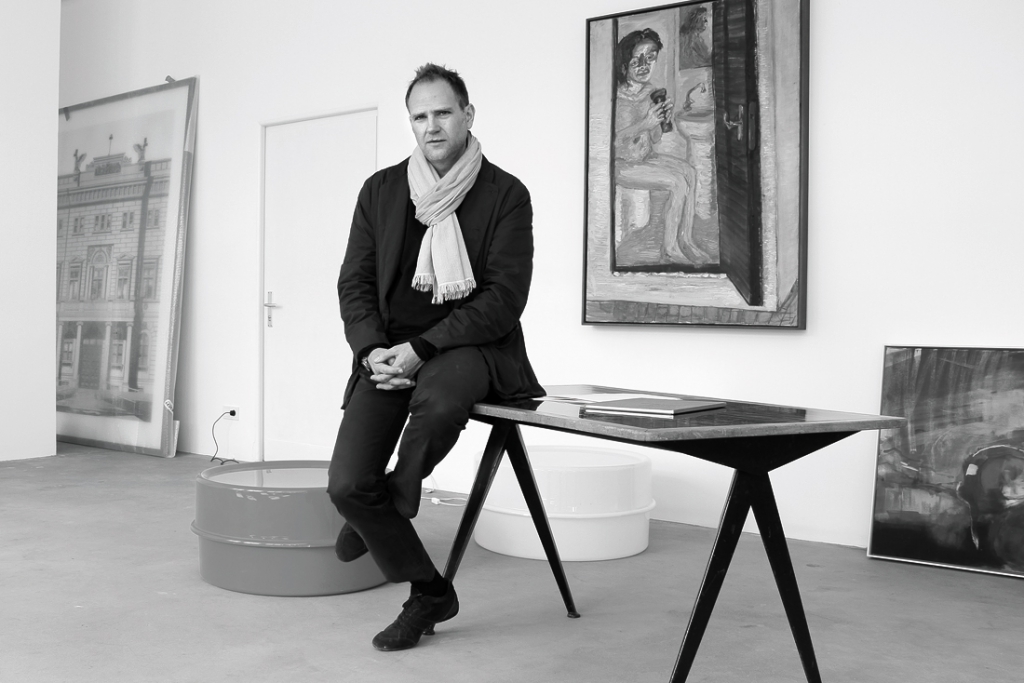 #3 How do you pick the artists you work with?
It's a naturally evolving process. Chemistry matters, which is usually about getting along together. The relationship between a gallery owner is an intimate and personal matter, an ongoing dialog about whether your vision and personality align. The gallery owner supports the artist in choosing a direction that will position him in the minds of the collectors. Without the gallery owner, a substantial amount of artistic creativity would be lost.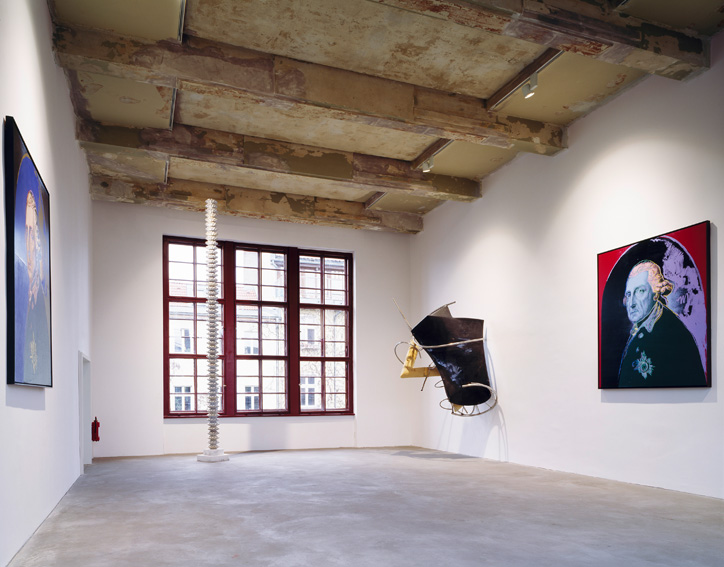 #4 how do you feel about digital art platforms?
There is a place for them in the art world. It's just not for me. The flood of information that's being pumped day in day out is overwhelming. To avoid being paralyzed, I force myself to be selective about the invitations I accept and the fairs I attend. My collectors share the same feeling. I guess I'm old school, because I focus on bringing artists and collectors together in my gallery space. The art market is becoming increasingly transparent and is flooded with choice. This often doesn't mean more quality.
 #5 what was your vision for the former jewish girls school?
My ambition was to create an environment that brings the arts to life. I believe we found this space in the 'Ehemalige Mädchenschule' in Berlin Mitte. We bring people together around food and hope to spread our love for the arts to people who are not the typical art enthusiasts. This way we break the stereotype that 'art is an aristocratic privilege, reserved only for the few'.